Every time elections come about in Malaysia, our streets are ruined with posters, flags, makeshift billboards, buntings and so on. They are unsightly and blocks the vision of cars wanting to see traffic. The funny thing is, at busy junctions, you will see one party trying to outdo the other by putting their poster in front of the other.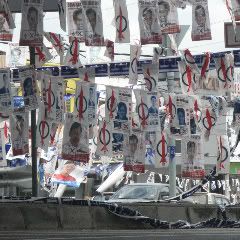 Their supporters will sneak in the night, dangle from ladders leaning precariously on anything nearby and do their little decoration. Even the housing estates are not spared and they look ghastly.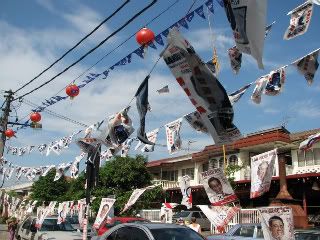 I just think how ineffective and a waste of money this all is. Especially in the urban areas where people are smart enough to know that doesn't mean you have more posters, we will vote for you.




Okay, this entry wasn't meant to get too serious. I was just wondering, in other countries, what are the election paraphernalia used?