As promised, here are some photos of the two new gals.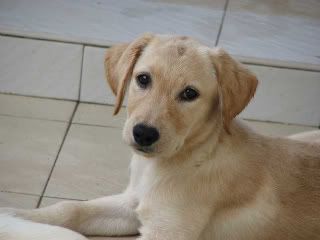 Meet Amber. Quiet. Sleeps a lot. Understands commands faster. Loves to chew bones. More Labrador genes. Evil (see later pictures and I'll explain why). Browner.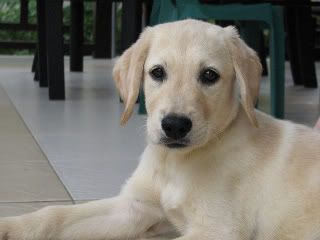 Meet Maple. Gregarious. Alert. Photogenic. More Retriever genes. Doesn't understand "sit" despite repeated hoarse commands. Happy Go Lucky. Loves to play ball.



Amber taking the ball away, giving Maple the evil eye. The minute Maple takes the ball from her, Amber will use that as an excuse to attack her.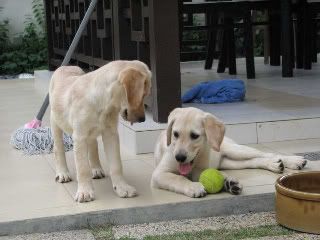 Amber looking for ways to steal the ball away from Maple. This is why Amber's evil.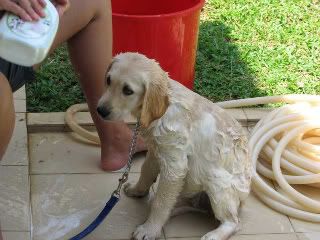 Forlorn looking Maple having a bath.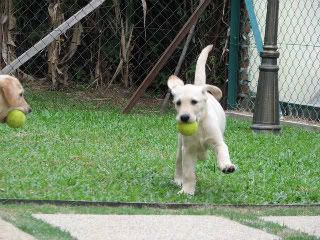 Maple happily with her ball while the grass looks greener for Amber looking on.



Guilty looking Maple although she wasn't the one being scolded.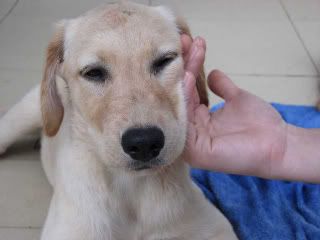 And finally, Amber kena sayang. Love her bliss expression.

Will attempt to update the photos into my Flickr once my bandwith cooperates.