We're back! In one piece although it seems I'm the only one who's body is aching all over. And in Chinese, they'd call this ache "sour". All in all, it was a great weekend trip with family and friends. We crawled, swam, slid, climbed, sloshed, ducked, crab-walked and squeezed through crevices we never thought we'd fit.

Here are some photos:



Here's a photo of my shoes which I purchased for RM10 the day before for the excursion. Very striking laces... Wanted to take a photo of it after but it wasn't THAT destroyed after all.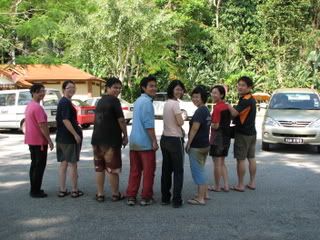 Condition of our butts after.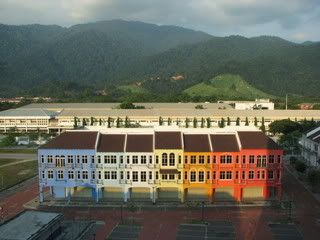 View from our hotel window. The rooms Grand Hotel of Kampar is surprisingly affordable and huge. There are rather unusual great looking shoplots around the hotel such as these. One of the hills behind it is a graveyard.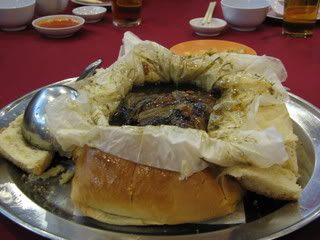 The famous Kampar chicken in bread.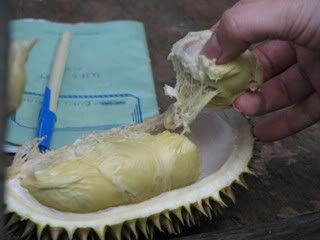 And we topped off our trip by gorging ourselves with durian! Yum!!