Here are some photos taken during my weekend trip to Fraser's Hill.



From the driveway



The entrance of the cottage.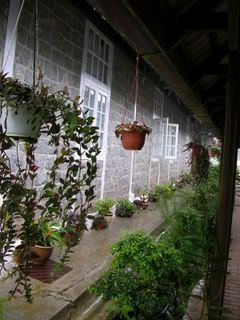 This is the caretaker's home. Isn't the brick wall gorgeous? Yeah, we don't commonly get brick walls like these here in Malaysia.



Corridor inside the house.



This is the living room where we had most of our brainstorming sessions. I love the "wing" chairs, they're so comfy! And the windows!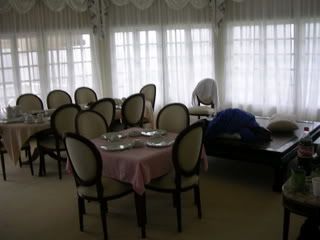 And here is where we had our meals.



The waterfall at Frasers. It was overflowing and muddy the day we went.

As you can see, we were stuck in the house most of the time. I wish I could go there again, minus a brainstorming session. I really liked the cottage and am privileged to be able to go there since it's only meant for senior management.

And finally, a "family" photo.


It was a really fun trip all in all.