Went to KLIA today. Was supposed to meet someone there but he was in a meeting for over 3 hours so we got fed up and left. Managed to take this photo though.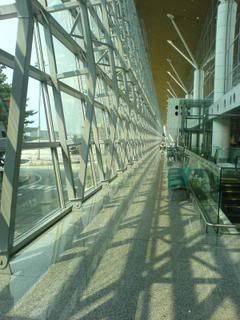 Something is not quite right about the photo but I like the architecture of the place. My feet now hurts from all that walking.

But hey, did I mention how much I'm loving my handphone camera? Haven't taken much shots on my digital camera since January. I prefer my handphone pictures.